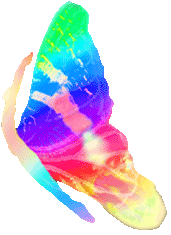 Adano Ley's three rules that apply to the Physiological, Psychological, and Spiritual aspects of our Journey Through Life:
RULE NUMBER ONE: DON'T PANIC

RULE NUMBER TWO: DON'T PANIC

RULE NUMBER THREE: DON'T PANIC
"We are like the lowly caterpillar who eats it's way through life, and then when it is time, spins a cocoon, and emerges as a beautiful butterfly, incorrupt, and a joy to behold. The 'cocoon' is meditation; and the 'butterfly' is immortality!"
---

Health is a principle of TIMING. Solar Nutrition is not What you eat, but When you eat it. Illness falls under two categories: hyper and hypo. Our biggest challenge 24 hours per day is our Health. We were designed to have abundance. Seek Ye First The Kingdom of Heaven - Health.
The difficulty is not what you eat, but when you eat it. The mechanism does not eat food, it processes it. When it swallows we have a compression process. Food eaten at the wrong time will make you sick. CLICK HERE to learn more about SOLAR NUTRRITION
---
NICENE CREED - CORE OF CHRISTIANITY
AS GIVEN BY ADANO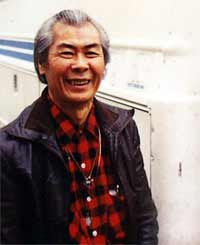 I ACCEPT A CONSCIOUS COMMUNICATION WITHIN THE INTRA ATOMIC PHYSICS OF LIVING MAN, CAPABLE OF BEING VISIBLE AND INVISIBLE AT WILL, OCCUPYING ALL SPACE IN ALL MOMENTUMS AT THE SAME TIME, TOTALLY SANE AND NOT SICK. THE CORRECTION OF MISAPPLIED DECISIONS (THERE ARE NO SINS) I WILL CORRECT MYSELF BY THE UNDERSTANDING OF WHAT I AM, BECAUSE I INCURRED IT MYSELF IN THE FIRST PLACE BY LACK OF UNDERSTANDING.

LIFE ETERNAL, THE ATOMS, AREN'T GOING ANYWHERE. I AM HERE RIGHT NOW ALL THE TIME AND I'VE GOT TO CLEAN UP MY ACT.
WHAT IS LIVING TO LIVE... ADANO

These are some notes from a tape of Adano speaking in September 1989, in Tucson Arizona. The ultimate condition of carbon is the non-decomposing, non breakdown mechanism. The committment is to convert the carbon-based body to its permanent state by virtue of your own conscious activity. You got to live it. No other element can outdo carbon. Understanding is more important than belief.
'WHAT' YOU ARE IS ATOMIC PHYSICS.
'WHO' YOU ARE IS COSMETICS.
'WHAT' YOU ARE is Atom (Om) here forever, I ON.

Losers can't be born. Everyone who breathes is a WINNER. Meditation is cellular. We live here now. Don't be afraid to live now. If you wake up, you're going to be exactly like the creator. If you don't wake up, you are back into the soil to become a new seed. (ie reincarnation)
To be a master of your cellular nature one needs to
1) stay awake - not sleep
2) stay alive - not die

You are elements, they will always be here. Sound holds matter together. (We are 'optics encased in sonics')



Whatever geometry the sound wants to hold, it will hold it together and sustain it by itself, by a magnetic field called LOVE. Each person breathing is unique and a gift in manifestation, from the Creator, that cannot be revoked. The Creator, having given this gift, used this particular process to amplify its highest presence by asking it to build a temple, a dedicated behavior of attitude within the structure of permanency, that it may dwell in it, and be the form that operates it. And if this individuality sticks it out and doesn't panic, and acts WHAT IT SAYS, then that creative principle will enhance it to permanency. Carbon makes it possible. There are many other forms in the universe that have different elements predominating, but they can't reach the level of carbon. Only carbon can go through extreme heat and extreme cold and come out permanent. Carbon is the ultimate opportunity of the journey of understanding. Understanding is a process.



Once you understand, the process is simple. If it was a goal, you would find God on a throne in an antiseptic corner of the universe waiting for dead people. It's a process. Jesus only chastised one form of behavior of his disciples. That was falling asleep. Falling asleep on the job, ie not loving God with all of the mind, ie staying awake 24 hours per day.
[This does not mean we do not rest once we have mastered our cellular nature. It means one does not fall asleep or go into unconscious dream states - Shareall]. To explore more of my views on the subject of LIVING to LIVE,
CLICK HERE to visit Shareall's Writings
God is existence, consciousness.
Universally present and conscious of evernew joyful bliss.
---
MEDITATION: A SCIENTIFIC PROCESS
NOTES FROM SWAMI NITYANANDA SARASWATI
AKA ADANO C. LEY

These notes are for those beings searching for the atomic principle of WHAT we are, beyond the costume called Body or Who we are:

M

MENTAL
E

ENERGY
D

DIRECTING
I

INDIVIDUAL
T

THOUGHT
A

ACTIVITIES
T

TOWARDS OR TRANSFORMING
I

INTUITIVE (INDEPENDENT OF SENSES)
O

OBSERVATION OR ONENESS
N

NUMINA (GOD, SPIRIT OR DIVINE POWER)
M

MOVING
A

ATOMS
T

TIMELESSLY
T

TRANSFORMING
E

EMISSION
R

RECURRENCE

M

MEMORY
I

INTERNALLY
N

NAVIGATING
D

DESIRE OR DECISION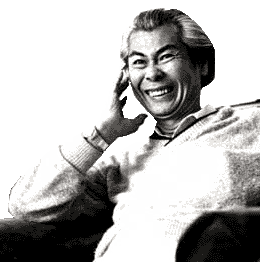 -We are a peculiar catalytic condensation moving around in a 3D universe


-EGO - go man go


-core of tissue is ion - the I is ON


-therefore immortal - like it or not


-Memory - moving emissions


-Me internally navigates desire - Memory


-Sire - to rule or zerox yourself


-zerox self - multiply


- aren't going single place other than here


-we are in a mechanism called tissue


-manifestation is a crystallization of moving atoms - man ifestation is given dominion over elements but not ownership


-have choice to shut down at night and fall asleep and forget your memory of who you are or to raise to a different frequency in your brain (Delta-Unified Field) and realize what you are as atoms


-playing brain geometry with your oxygen


-even if you know tomorrow you can't live it till it happens


-all around you is still the Now


-meditation is the actual science of living between moving atoms and memory


-contemplating is not the same as getting understanding through the science of meditation


-conscious transformation of your thinking to become one with the atom


-to him that overcometh the observation I will not send forth a second time


-end of journey and start of living...
---

Notes from 'Atom' Ed Bergstrom
Atom Edward Karnak Bergstrom is a gifted healer/therapist and is absolutely loveable. He has written "Butterflies Need No Taxidermist" and has various other books in the works. He has a wealth of information on Solar Nutrition and various other healing modalities. His major interest is in how Body Language is created by Emotions. By changing Body Language one can alter the patterns of dis-ease and thus restore one to wholeness and health.

-moving atoms are the actuality of existence ie the unified field


-memory is the seeming reality or relative field


-to be consciously aware in the inbetween state is to have the balance between the two brain hemispheres -borderline between waking and sleeping [Adano "Do you know Who you are when you fall asleep, do you know you are a man or a woman?"]


-in unified field there is no history, no time just WHAT you are as Atomic Principle


-in relative field there is history and time and Who you are as a Body


-Who is left side of brain and What is right side of brain


-the energy between the two sides of the brain is the When


-Who is likened to touching up the painting based on it's memory and conditioning while the What can paint what it chooses with control


-the Who as the Observer gets lost in it's observation until the left and right hemispheres are balanced



Adano often mentioned the "four ways to die". "Die and decompose ['phoenix technique'], die and not decompose ['butterfly technique'], dematerialize and take your body with you ['salamander technique'], or materialize and dematerialize at will ['Star Trek technique']. There are four ways to die. One, you die and you rot. Two, you die and you don't rot. Three, you die and you take your body with you. And, four, you don't come in through the birth canal, and you can come and go at will, like in Star Trek. 'To him that overcometh, I will not send forth a second time.' The atomic content is not decomposable. God couldn't go out of his own creation of 144 elements if he tried. 'Free men, all, Lord of your cells.' We're 'selling/celling' ourselves short. The occupant of the house is God."



Please note the use of the word die was used in this instance by Adano due to the present culture's view of the change that occurs when one stops breathing. "No one really dies," Adano said with a smile, 'they change speeds." Either this is unconscious or involuntary via the breathing stopping or conscious/voluntary through conscious transformation, translation, transparency - all words for the same thing. -Shareall